Northern Virginia Summer Brewfest and Live Music Concert Event - Morven Park, Leesburg VA
DC and Northern Virginia's 2010 premiere outdoor live music festival centered on craft beer and breweries is preparing for its 3rd annual incarnation, Saturday to Sunday June 26-27. The
Northern Virginia Summer Brewfest and its "Celebration of American Beer"
will feature over 50 of America's best breweries and beer sampling in Loudoun County at Leesburg's Morven Park, along with a wide variety of interesting food, a family fun area for the kids, local artisans, a cigar stand and a spectacular collection of DC, Maryland and Virginia regional bands performing live, outdoor music. A lone, but exemplary representative of
DC's Wine Country
joins the fun as well.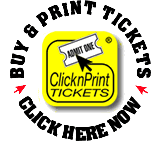 For craft beer, microbrew and local beer lovers here in
DC's Beer Country
, this festival is marking a resurgance of local breweries and brewpubs, including the
Vintage 50 Brewery in Leesburg
, the new
28 North Brewhouse
(soon to be producing versions of their Rhinochasers beers onsite), the
Holybrew
gang producing and distributing from Leesburg, and other great local restaurants like Leesburg's Fireworks Pizza that sell oodles of fantastic regional variations on "the good brew".
(Follow the latest local brew news
@NovaBrewFest
on Twitter!)
New this year are extended hours (11-9 PM Saturday, 11-7PM Sunday) plus several shuttle options for offsite parking (check the site for updates), including from the Vintage 50 Brewery in Leesburg and possibly (to be announced) from the
Vintage 51 Brew Lounge in South Riding
.
Saturday Northern Virginia Live Music

1:00 - White Ford Bronco


2:45 - Gypsy Sons

Wrong Side Of The Tracks

The Gypsy Sons | MySpace Music Videos

4:30 - Miguel Aubertin

6:15 - What Mama Said - two sets!
Sunday
12:45 - Big Mouth

2:30 - American Giant

4:15 - Monster Band - two sets!

TMB at Seacrets

The Monster Band | MySpace Music Videos

...And here are the breweries and beers! (list subject to some change)

Abita Brewing Co.


Allagash Brewing Co.


Anheuser Busch


Baltimore-Washington Beer Works


Bear Republic


Bells Brewing Inc.


Boston Beer Co.


Brooklyn Brewing Co


Callys


Clipper City Brewing Co./ Oxford B.C.


Dogfish Head Brewing Company


Fordham Brewing Company


Harpoon Brewing Company


Hook and Ladder Brewing Company


Lagunitas Brewing Company


Lancaster Malt Brewing Company


Mad River Brewing Company


Magic Hat brewing Company


Mendocino Brewing Company


New Holland Brewing Co.


Old Dominion Brewing Co.


Otter Creek Brewing Co./ Wolavers


St. George Brewing Co.


Sierra Nevada Brewing Company


Stone Brewing Company


Stoudt Brewing Co.


Starr Hill Brewing Company


Victory Brewing Co.


Vintage 50 Restaurant and Brew Lounge


Wild Goose


Flying Dog


Williamsburg Ale Works


Yuengling Brewing Company


North Coast Brewing Company


Kona Brewery


Lexington Brewing Company<
Smuttynose Brewing Co.


Oskar Blues Brewing Co.


Fisherman Brewing Co.


Coors Brewing Co.


Blue Moon Brewing Co.


Miller Brewing Co.


Leinenkuegals Brewing Co.


Pyramid Brewing Co.


Mad Fox Brewing Co.


Anchor Brewing Co.


Spoetzl Brewing Co.



Labels: northern virginia beers, northern virginia brewfest, northern virginia live music